Pasha IT Services Earns Spot on InformationWeek's Top 500 List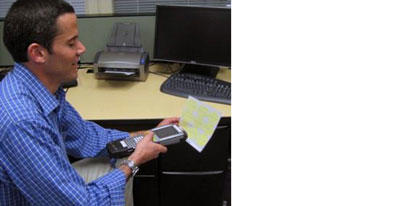 Wednesday, October 23, 2013
[San Rafael, CA, October 22, 2013] – The Pasha Group, a diversified global transportation services and logistics company headquartered in San Rafael, California, announces that it placed 12th in the Logistics & Transportation sector of this year's InformationWeek 500 – a list of the top technology innovators in the U.S.  Overall, Pasha placed 185th on the list of the 500 top companies.  This is the company's fourth consecutive year of achieving a ranking on this prestigious list.
InformationWeek identifies and honors the nation's most innovative users of information technology with its annual InformationWeek 500 listing, and also tracks the technology, strategies, investments, and administrative practices of some of the best-known organizations in the country. The criteria used in the selection process are determined by InformationWeek editors, and reward companies that demonstrate technological, procedural, and organizational innovation. 
David Beckerman Pasha's IT Services Senior Vice President, notes, "Being recognized by the InformationWeek 500's most innovative users of business technology four years running is particularly rewarding because it validates The Pasha Group's mission to use technology as a competitive differentiator.  The award is also representative of our employee's dedication and motivation to provide value and truly effective solutions which benefit both our customers and our partners."
The Pasha Group manages import/export automobile marine terminals on the West Cost and Eastern Seaboard.  Many of Pasha's customers manufacture vehicles that transit through Pasha's facilities and on to ships destined for China.  The Pasha Group's port facilities are responsible for associating each China-bound vehicle with China Compulsory Certification label – commonly called CCC – which is required for many products imported into China.  A single non-compliance to this process places the discharge of the entire ship at the China port of entry at risk.  The CCC labels received from China have numbers that are printed backward and do not include a barcode or any machine-readable data.  Pasha's challenge was to record the information, but eliminate the existing manually-intensive process. 
"The theme of this year's InformationWeek 500 is digital business. It's a movement, rooted in data analytics, mobile computing, social networking and other customer-focused technologies that are turning companies and industries on their ear," said InformationWeek Editor In Chief Rob Preston. "Every enterprise is now a digital business — or needs to become one fast. The organizations in our ranking are leading the way."
The resultant elegant and highly effective solution included digitizing the original CCC labels through scanning and OCR technology.  A software and workflow program was developed for handheld use to record the information in real time while the label was affixed to each vehicle.  To further enable efficient business process, the program was integrated with The Pasha Group's proprietary automotive terminal tracking system.
The value created for The Pasha Group by demonstrating business innovation has been recognized by Chrysler Corporation.  Not only has the program allowed The Pasha Group to more efficiently manage this process, it has enabled Chrysler to more effectively manage their automobile supply chain. A Chrysler executive endorsed the solution, and commented, "You are light years ahead of the Chrysler standard.  This is the best process I have ever seen.  Fantastic – this will solve our problem!"
The Pasha Group, founded in 1947, is a diversified global logistics and transportation services company that provides total supply chain management for finished and privately-owned vehicles, marine terminal management and stevedoring, domestic and international relocation services for the U.S. Government and major corporations, and international logistics management for general commodity and project cargoes.