Lotus Chooses Pasha To Process, Transport New Elise Sports Cars to Dealers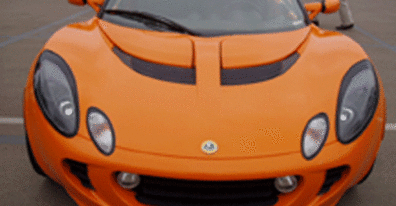 Thursday, November 11, 2004
(Corte Madera, Calif.) Lotus, makers of one of the "world's finest sports car," has chosen The Pasha Group to handle national port operations and inland distribution services for the U.S. arrival of its world-acclaimed Lotus Elise sports cars. Dubbed "the racecar for the road," the Elise became available in the U.S. in September.
Pasha, which provides logistics services throughout the factory to dealer chain for numerous auto manufacturers, will process and arrange processing for incoming Lotus Elise cars at port facilities in San Diego, Calif., and Brunswick, Ga. Pasha will make the vehicles showroom-ready after their arrival in the U.S. and then deliver the vehicles to Lotus dealers throughout the country.
"Pasha's reputation and diligent attention to detail made them a clear choice for Lotus. With an eye to the same high standards as Lotus, Pasha will be an integral part of our team delivering the Elise cars to U.S. dealers and customers," said John English, president of Lotus Cars U.S.A.
"Working closely with Lotus, we developed a supply chain solution to process and deliver their vehicles meeting the highest quality standards that dealers and consumers expect from a manufacturer like Lotus," said Richard Frick, Jr., senior vice president business development, automotive and distribution services at The Pasha Group. "We're very pleased to establish this relationship with Lotus and hope our successful U.S. operations lead to a greater partnership between our two companies."
In January 2003, Lotus announced it would expand its presence in the U.S. with the introduction of a U.S.-specific version of its new Elise. With dealers in more than 20 states, Lotus Cars U.S.A. is adding new dealers in key market areas, making the vehicle more accessible to its expanding customer base.
The Pasha Group first began processing automobiles in 1942. Since then the company has been processing, distributing and handling logistics for numerous domestic and international auto manufacturers.
The Company's flagship operation at the Port of San Diego, one of the ports where the Lotus vehicles will be handled, processes over 300,000 vehicles per year, using factory-trained personnel and factory-authorized processing systems to make vehicles showroom ready. Pasha then distributes vehicles by truck and rail to dealers throughout the U.S. All of Pasha's automotive port facilities are ISO 9001 certified.
Pasha's extensive experience in automotive logistics makes its new venture, Pasha Hawaii Transport Lines, a natural progression. Pasha Hawaii Lines is currently building the MV Jean Anne, a 579-foot roll-on/roll-off, Pure Car/Truck Carrier ship at VT Halter Marine in Pascagoula. Miss. The MV Jean Anne is the first vessel of its kind to be built in the United States and is expected to be in service in the first quarter of 2005 with fortnightly service from the West Coast to Hawaii. Pasha Hawaii Transport Lines is a joint venture of Corte Madera, Calif.-based The Pasha Group and Stamford, Conn.-based Strong Vessel Operators.
About Lotus Cars
Lotus is one of the world's best-known British performance brands with a reputation for innovation and success through a steady stream of winning racing cars and memorable sports cars. The first Lotus car was built in 1948 by company founder Colin Chapman (1928-1982), and Lotus went on to win at the highest levels of motorsport, including seven Formula One World Championships, Indy 500, Le Mans and the World Rally Championships.
Today, the main operating subsidiary of the parent company Group Lotus PLC is Lotus Cars Ltd which has two operating divisions - Lotus Cars and Lotus Engineering: Lotus Cars builds and markets Lotus sports cars, the Elise and Esprit.
Lotus Engineering provides comprehensive and versatile consultancy services to many of the world's OEMs and Tier 1 suppliers, offering a full engineering service from initial concept and project design through development to full production prototype build.
Lotus Engineering is continually developing new products and technology through investment in research that will remain a vital element of the company's future strategy. For example, Lotus Engineering made a significant technical contribution to the engines of approximately 10% of new cars sold in Europe this year. It has also developed highly advanced technologies in lightweight high performance vehicle engineering for clients, whose high-profile products are now in production. Lotus involvement in many of these projects is, and will remain, confidential.
The Group provides specific expertise in the design, development and manufacture of niche products. Lotus is manufacturing the new Opel Speedster/Vauxhall VX220 model for General Motors.
Group Lotus PLC is headquartered at Hethel, in Norfolk, England. Lotus Cars USA is the exclusive U.S. importer and distributor of Lotus cars. Lotus Holdings, Inc., of which Lotus Cars USA is a business unit, is a wholly owned subsidiary of Group Lotus PLC. The company is headquartered in Duluth, Georgia, a suburb of Atlanta.