ATP Hits New Milestone in Okinawa, Japan for Shipment of Military Household Goods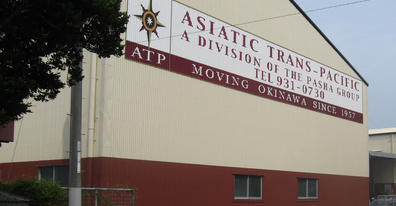 Monday, July 21, 2014
Asiatic Trans-Pacific (ATP), a wholly owned subsidiary of The Pasha Group in Okinawa, Japan, had eight record days in the month of June, packing in excess of 100,000 pounds of household goods on each of those days for U.S. service men and women.
This has been the busiest season ATP has seen at its Okinawa facility, with volumes fueled by higher demand for outbound cargo and a new U.S. Government contract for Direct Procurement Method. ATP typically picks up and delivers household goods for 40 to 50 service-member families each day. The unprecedented volume in June required extended workdays in excess of 18-20 hours and exceptional dedication by management and staff.
The Pasha Group's trucking and port operations in the continental U.S. also saw volumes rise more than 50% higher than in 2013.
Read more about Asiatic Trans-Pacific.