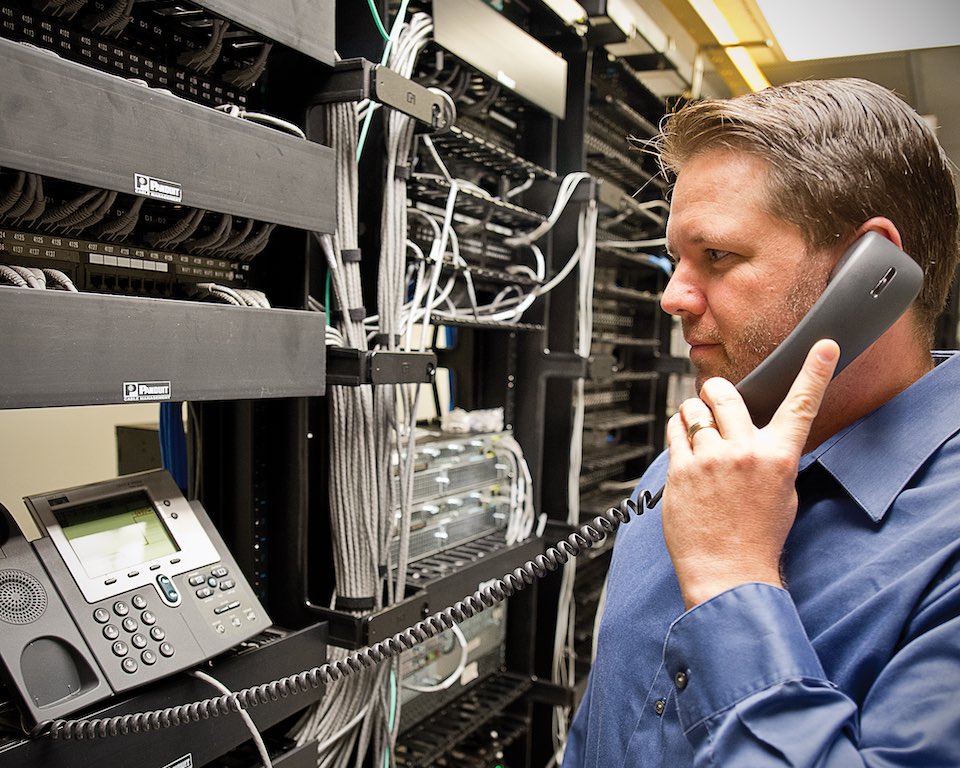 While a few longtime San Rafael colleagues are moderately confident that Justin Brown joined Pasha "out of the womb," he, in fact, did not. His first brush with The Pasha Group, however, was right after high school with an internship working for Paul Rovira and the IT team.
It was an arrangement brokered by his aunt, Elaine Brown (who worked in Legal for 23 years). On his first day on the job, Paul sent him to the Richmond facility to run some cable and get an office set up. Justin heard that Paul was expecting a lot of calls from him. When Paul finally called to see how things were going, Justin was almost through with the job. Paul kept him around the rest of the summer and brought him back the following year at our Wilmington and former Signal Hill facilities in Los Angeles/ Long Beach. He then returned to the Bay Area, which has remained his home ever since.
Today, as Director of Network Operations, Justin works with a resourceful team of individuals who support the core technical services of the company. Ranging from employee and workstation support; phone, internet or wireless connectivity; server and application support; to, most enjoyably for him, a myriad of projects that provide value to a given department or division.
He kicks off each morning with a team meeting, going over hot or pressing issues and discussing any upcoming changes. Following that, he could be working on any number of initiatives or projects.
"We also get a fairly routine number of hot projects, often requiring us to set up a new office or temporary operation on relatively short notice. I believe the fastest request was when Pasha started automotive processing operations in Grays Harbor, WA," said Justin. "I don't recall having even a week's lead time to get the office set up to receive a vessel and to process the cars coming off of it." While it took a lot of effort from all fronts to be prepared for the vessel arrival, getting network connectivity in a rural area with no previous access was a tall order at the time. "Creativity and ingenuity are some of the traits that my team does well. We dubbed that solution a 'Port-a-Port', as quickly deploying network services to port locations on short notice is a need that helps our operational teams push their goals forward, and we are always happy to be part of a business venture!" As the company has grown, one of
Justin's fondest memories was when the M/V Jean Anne began service in 2005. "Until then, the divisions were more siloed. But the requirements needed to support the new and burgeoning Pasha Hawaii business required a fundamental shift to an increasingly collaborative corporate culture. "What I enjoyed most about that change was that it didn't stop at that first sailing; it continues to this day in all areas of the company." The Horizon Lines' Hawaii business integration last year was also a huge achievement for Justin and his team. "To sum it up, it was a crazy few months. The time from the public announcement to Day One was very short, considering all that was required to integrate and migrate data lines, phone service, workstation and employee support. "While we had the support of our consulting services to get through the IT complexities, it was the enormous effort of our team, our business counterparts in each of the new office locations, and the great support from our Horizon IT peers to get everything accomplished. Looking back and reflecting on the tasks required and jobs accomplished, I would have done most everything the same way if we had to do it again," he said.
Supporting technology on Pasha Hawaii's fleet, which grew almost overnight from one to six ships, has also introduced a host of technical challenges. "In the early days of vessel management, our primary concerns were ensuring the onboard applications were working, and that email communication to and from the ship was in working order. These days there is a lot more going on, with an increasing number of applications being used on board and a greater reliance on frequent communication and technical support while at sea. It's pretty amazing what we can do thousands of miles from port."
Away from the office, Justin likes to play it cool and unplugged, hanging out with his wife, Molly, and their two daughters, Kylie and Violet, going camping, and riding bikes around town.